Tutorial Series Introduction
Beta
These docs rely on Slice Machine, which is in active development and subject to change. Content Relationships are not currently supported with Slices.
Package versions
These docs use the following package versions:
prismic-reactjs: v1.3
@prismicio/client: v5
The docs will soon be updated to use the latest versions of these packages. If you wish to use the latest versions today, you can update your project by following the migration guides for each package.
The articles in this guide will show you how to recreate a design from a Next.js boilerplate project. A project that will allow you to create components and their models locally, as well as querying content from Prismic.
---
Set up the boilerplate project
Model your content locally & send your models to Prismic
Add your content and pull it locally
Deploy your project and preview live changes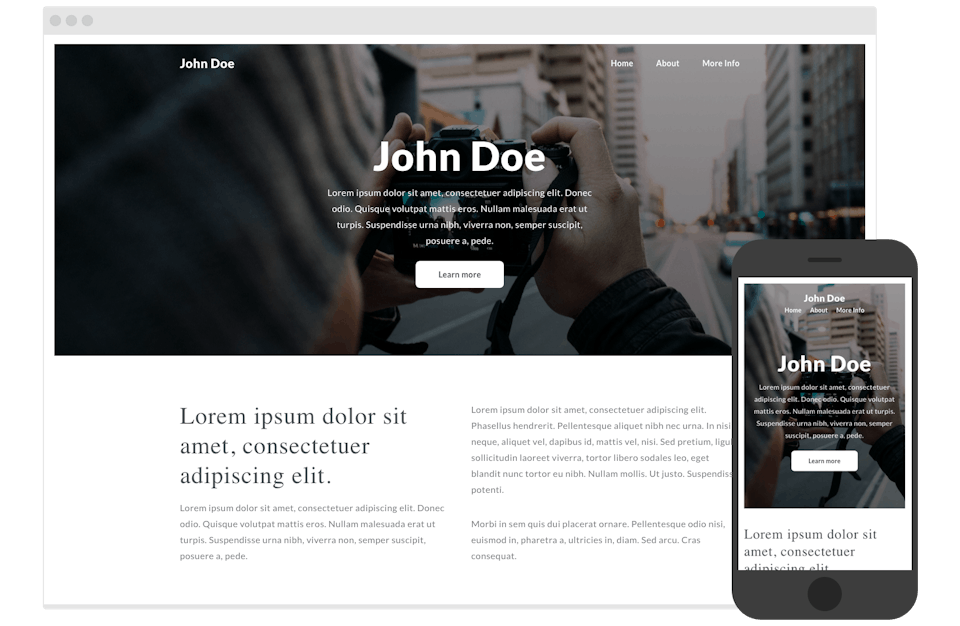 As you can see, we're working with a pretty simple website. It has a homepage with a banner at the top and some content sections below. The pages are also made up of the same content sections that we saw on the homepage, and there is a navigation at the top of the page that we'll be taking a closer look at as well.
---
Now to the main event! Here is a summary of the 6 articles in this tutorial series.
---
---
Was this article helpful?
---
Can't find what you're looking for? Get in touch with us on our Community Forum.