Tutorial Series Introduction
Beta
These docs rely on Slice Machine, which is in active development and subject to change. Content Relationships are not currently supported with Slices.
Get a quick overview of the contents of our 'Start From Scratch' tutorial series.
---
The articles in this guide will show you how to recreate a design from a default Nuxt.js project. A project that will allow you to pull content from Prismic and manage your components and their models locally.
Set up the required plugins and libraries
Model your content locally & send you models to Prismic
Add your content and pull it locally
Deploy your project and preview live changes.
---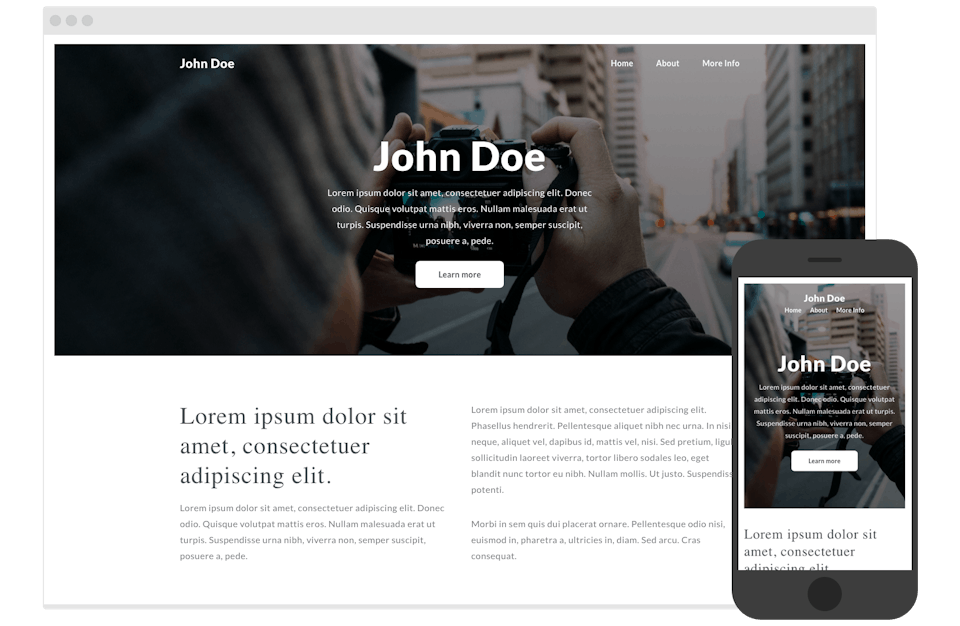 As you can see, we're working with a pretty simple website. It has a homepage with a banner at the top and some content sections below. The pages are also made up of the same content sections that we saw on the homepage, and there is a navigation at the top of the page that we'll be taking a closer look at as well.
---
Now to the main event! Here is a summary of the 6 articles in this tutorial series.
---
Was this article helpful?
---
Can't find what you're looking for? Get in touch with us on our Community Forum.