The Future of Slices
Written by Edward Hewitt in writing-room on September 17, 2020
At our live product meet-up in August, Sadek and Renaud spoke to our users about the future of Slices. Slices is one of our most popular features and a reason why many of our users opt for Prismic as their CMS and it is a feature that we are continuously looking to improve.
At the meet-up, we shared information about several upcoming updates, including two relatively large changes that were extremely well received, but before we get into the details of any changes that we have planned, it is probably best to first make sure that you are aware of exactly what our Product Meet-Ups are...we are sure that you don't want to miss out on the next one.
Prismic product meet-ups
User feedback has always played a central role in our product development and roadmap. Although we know that we don't, and sometimes can't, respond to every request, we do appreciate all of the feedback that we get and study it closely.
We know that it won't always feel as though we are listening...
*cough* required fields *cough*
...but trust us, we are. The one downside to having a growing number of users and a successful product is that you have more people wanting to do more with what you are making. Sometimes the requests are planned for the future and simply aren't a short-term priority and sometimes they are in conflict with another vision that we have for the product.
With all that being said, we are keen to improve the way that we get feedback and how we interact with our users.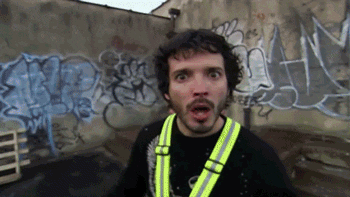 This has been a major motivator behind the creation of our Community Forum and the investment into our Developer Experience Team and our live product meet-ups are simply the next step in bringing us closer to our users.
We are planning regular product meet-ups that anyone can attend. Each meet-up will focus on a particular topic and may include things like live demos or a live coding session, but will also be followed by a Q&A where you can ask any questions related to Prismic.
Everyone is welcome to join - including non-Prismic users.
Our next meet-up is scheduled for the end of this month and we plan on having one on roughly a monthly basis, so if you are interested in attending you should make sure to sign up for our Prismic Events mailing list so that you get a notification and specific details about each upcoming event.
Now that you know how this came about, we can get back to the specific details of the upcoming improvements to Slices.
The future of Slices
Our first product meet-up focused on our Slices feature. If you're unfamiliar with what Slices are I would encourage you to watch the videos below for a full overview, but in short you can think of them as a feature that we've created that allows you to build and design reusable components for your website.
Slices can be used to create CTAs, banners, buttons, rich text fields...just about anything that you would use to build and create a page on a website. Once your slices are configured by your developers and designers, your content creators are able to use them as building blocks for your website without having to rely on your developers for any further assistance.
They give developers, designers, and content creators tremendous freedom and save time for everyone in the long-term. And that concept of saving time is actually a big motivation behind two of the updates that we announced during the meet-up.
Slice Variations
Often what we find is that our users have a need for very similar slices throughout their websites that feature very subtle variations. So, to make simpler, we've developed slice variations (how did we think of the name!?!).
With variations, you will be able to do exactly as it sounds and create a single slice that has different versions that you can then choose from when adding it to your website. This might mean that one slice has an image on the left and the other has an image on the right, whilst another version has no image at all.
Not only will this make managing your slice library far easier, but it will also make the Prismic experience feel more like a website builder for content creators.
This will improve the end-user experience and save time for developers and designers and, speaking of saving time, our next update should really make updating your slices a lot simpler and faster.
Shared Slices
One of the great things about slices is that you can create a component and then use it all over different parts of your website. But one of the pain points that this has created is the fact that you might update a slice in one location only to find that this change has not been reflected everywhere else.
To solve this problem we are introducing Shared Slices. This update will fix this in the most straightforward way possible by simply allowing you to update every version of a slice when you make a change in one location.
Simple. Easy. Problem solved.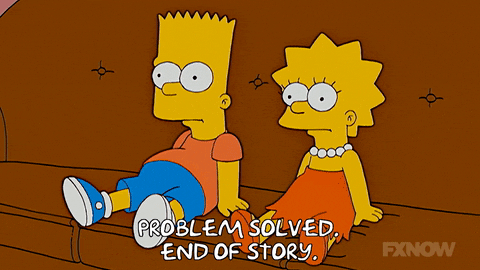 Now, this has just been an overview of what our meet-ups are like and what we have planned for Slices, but to get a better sense of the events and to have more information about the feature and the changes that we are working on you can watch the full recordings from the meet-up.
Meet-up recordings
This first video includes Sadek and Renaud's presentation on Slices and the upcoming improvements as well as the Q&A from the end of the session.
This second video is the live-coding session that Hugo and Luciee did during the meet-up. You can reach out to Prismic, Sadek, Renaud, Hugo, or Lucie on Twitter with any questions relating to Slices or anything else to do with Prismic.
We hope that you are excited by the updates to Slices and we hope to see you at the next meet-up.