Version Documents
Prismic provides unlimited version histories. In the editor, you can view, compare, and restore previous versions.
---
To view a list of changes to your document, click the "History" button at the top-right corner of the editor:

This will open a pane on the editor's right-hand side, where you can view the document's history. The history includes every version of the document, including the published status, the author, and the date of the change.
When you select a previous document version, you will see all of the edits made in that version. This is called the "diff view." The diff view compares the selected version with the version preceding it, showing differences in text, images, and other content.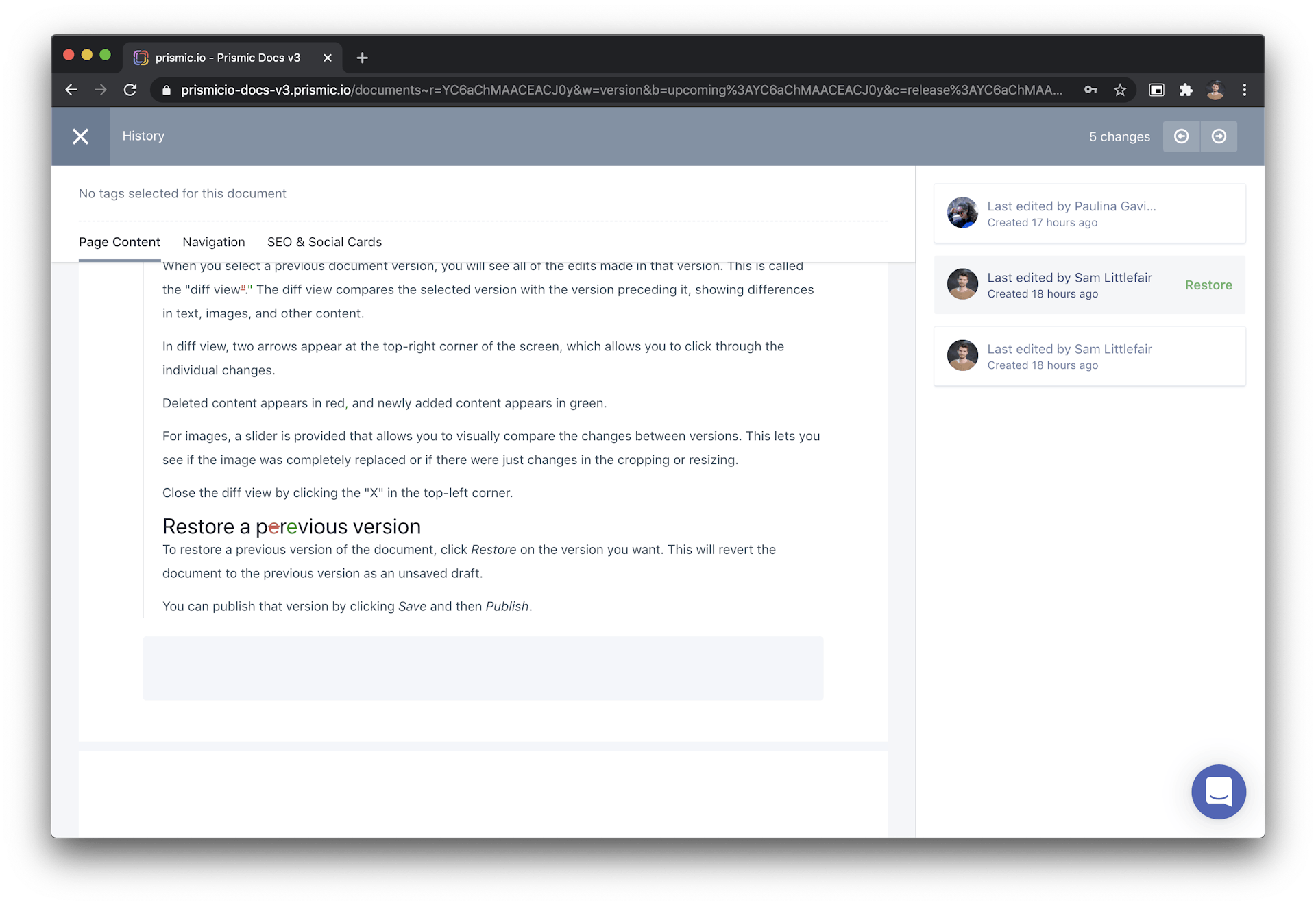 In diff view, two arrows appear at the top-right corner of the screen, which allows you to click through the individual changes.
Deleted content appears in red, and newly added content appears in green.
For images, a slider is provided that allows you to compare the changes between versions visually. This lets you see if an image was completely replaced or if there were just changes in the cropping or resizing.
Close the diff view by clicking the "X" in the top-left corner.
To restore a previous version of the document, click Restore on the version you want. This will revert the document to the previous version as an unsaved draft.
You can publish that version by clicking Save and then Publish.
---
Was this article helpful?
---
Can't find what you're looking for? Spot an error in the documentation? Get in touch with us on our Community Forum or using the feedback form above.