Ship a headless website builder
Use your favorite stack to build a performant website with a custom website builder. Your team creates pages independently while you focus on optimizing your website.
How it works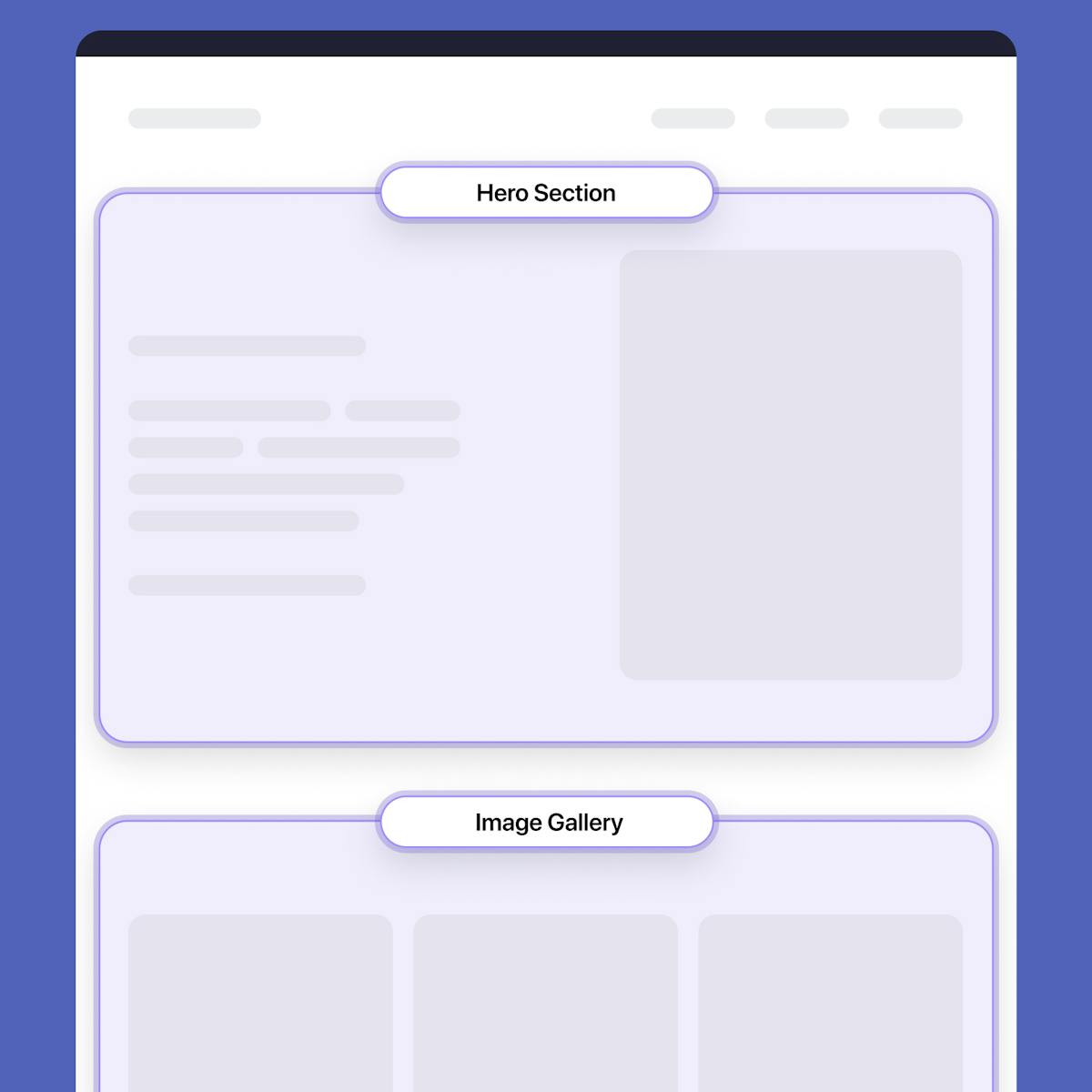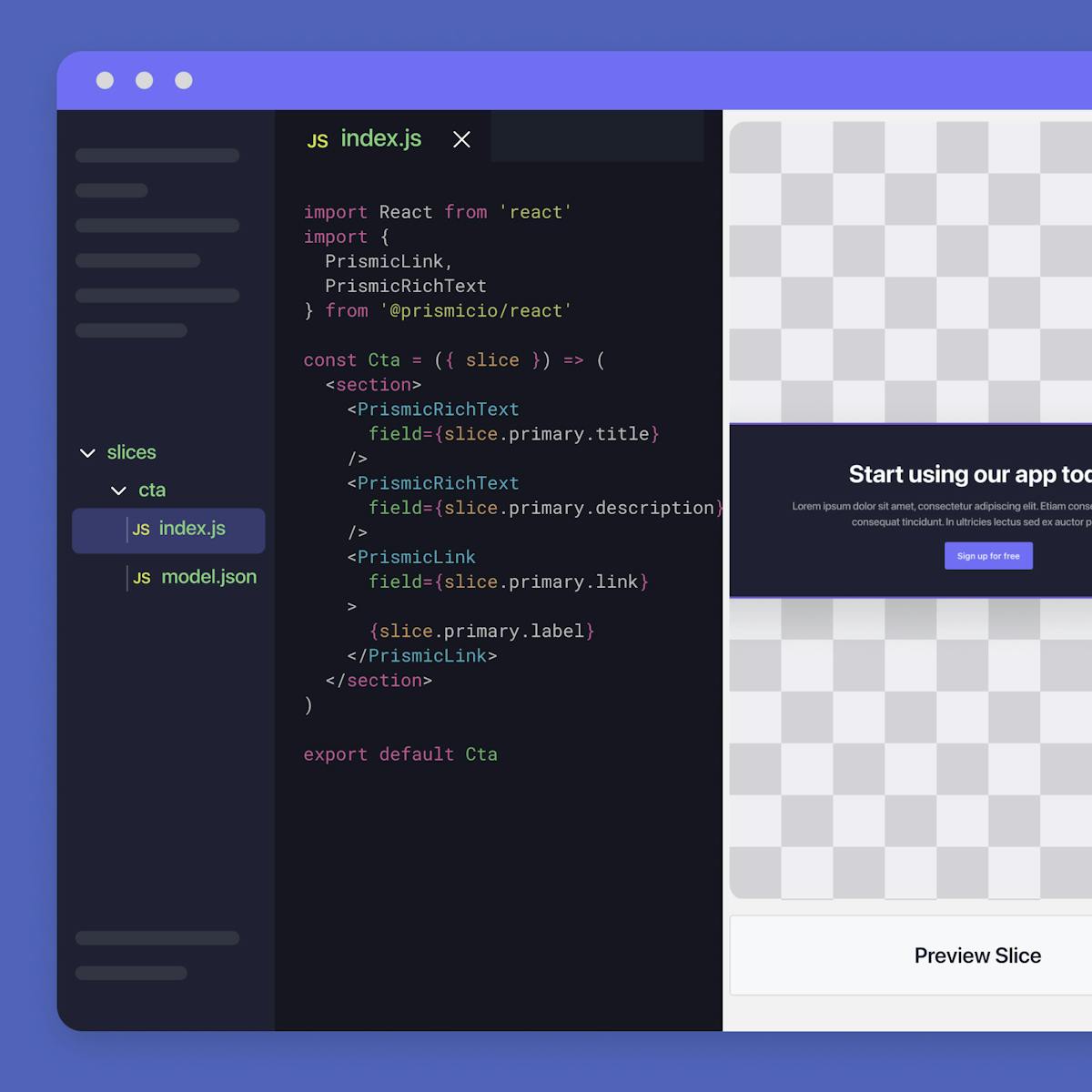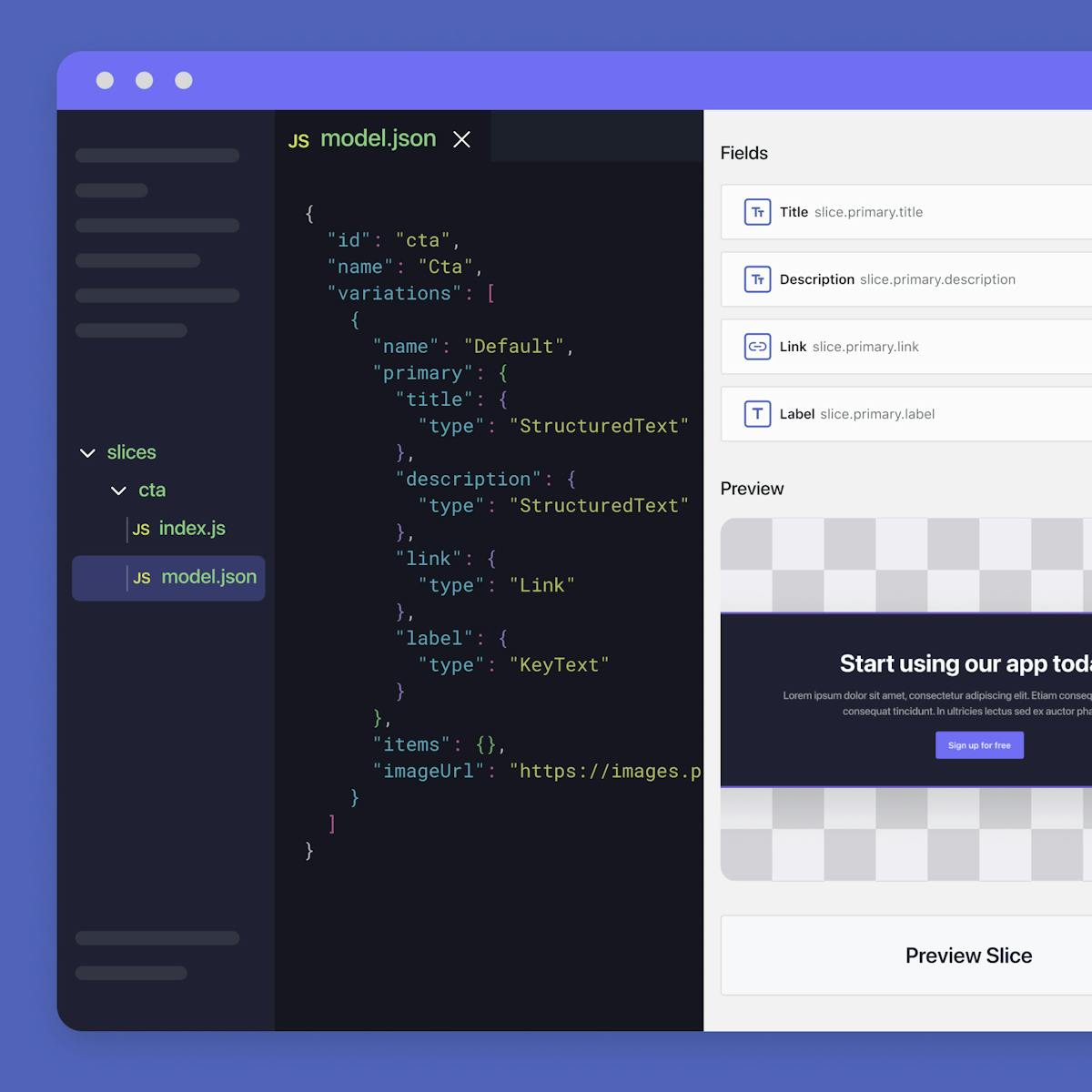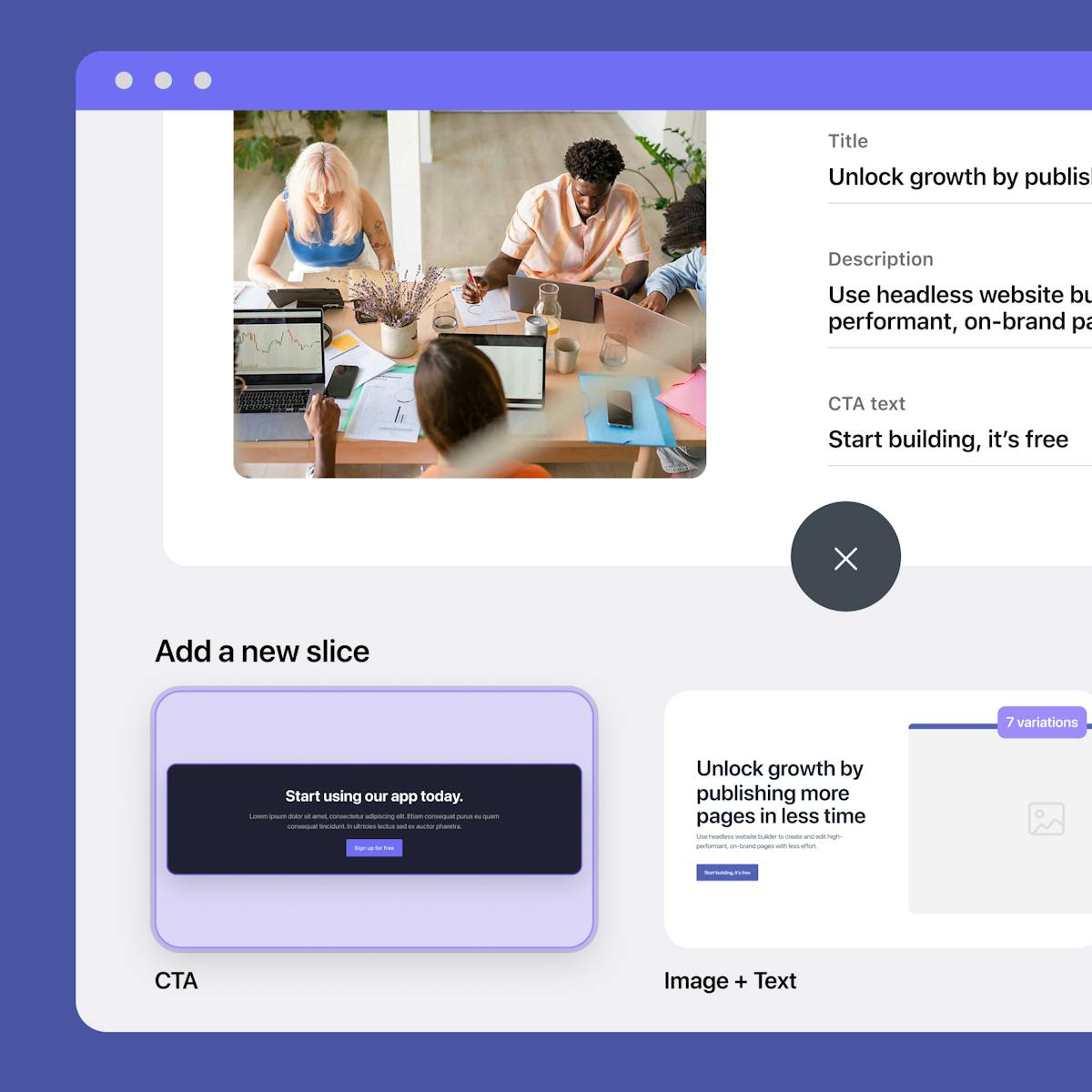 Our software engineers ship 10-15 Slices every quarter. Our content team's hunger for more Slices is growing, which is great because we create better user experiences.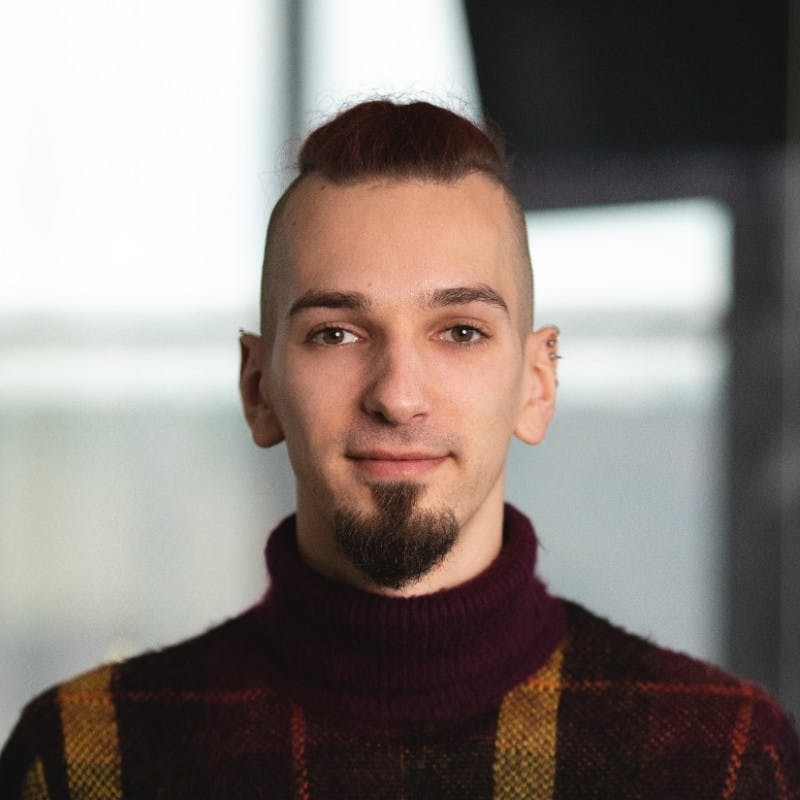 Arnas Juškevičius
Technical Lead, Oxylabs
1000+
Documents, made with 4000+ Slices
87
Slices created with Prismic
18
People contributing to the website
Here's why you'll love Prismic
Prismic takes the pain out of web development and lets you focus on building great websites.
Your stack, your choice
Prismic integrates with all the major Jamstack frameworks and query languages giving you the flexibility you need to maximize the performance of any website you build.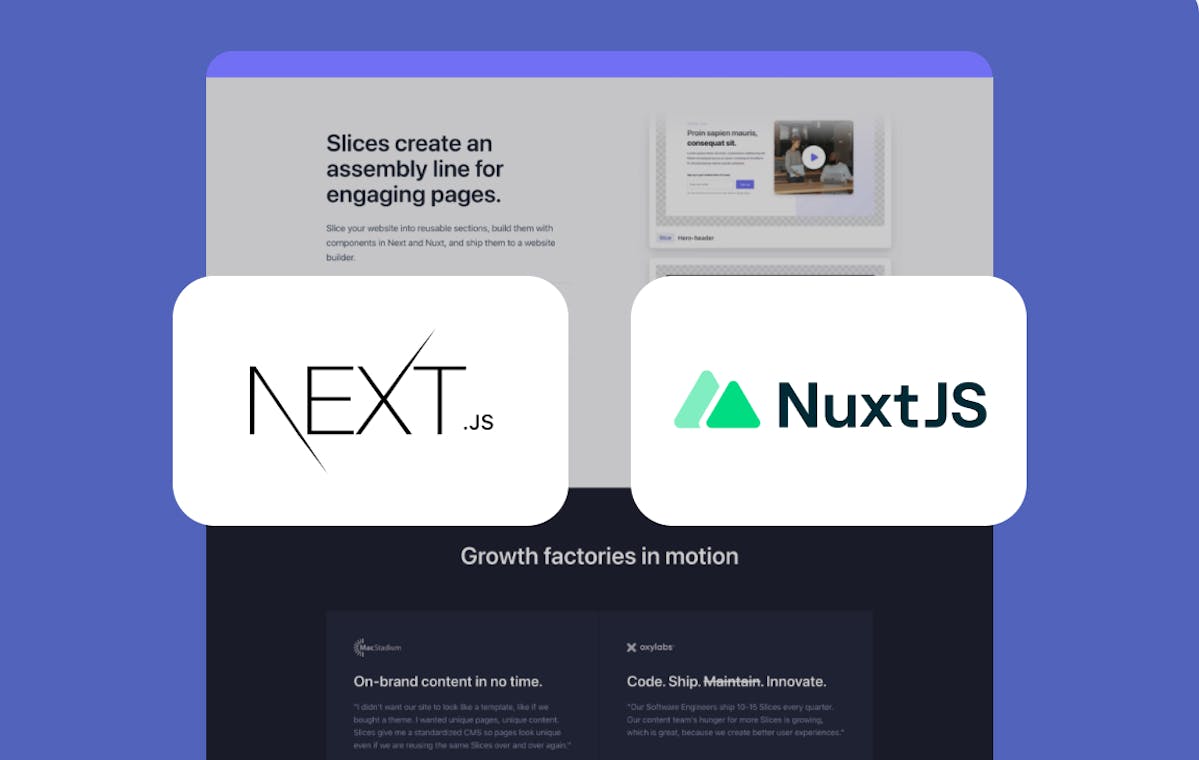 Set your marketing team free
Show your marketing team the power of component-based architecture. They can build as many custom pages as they need using Slices you've built, without breaking the design or going off-brand.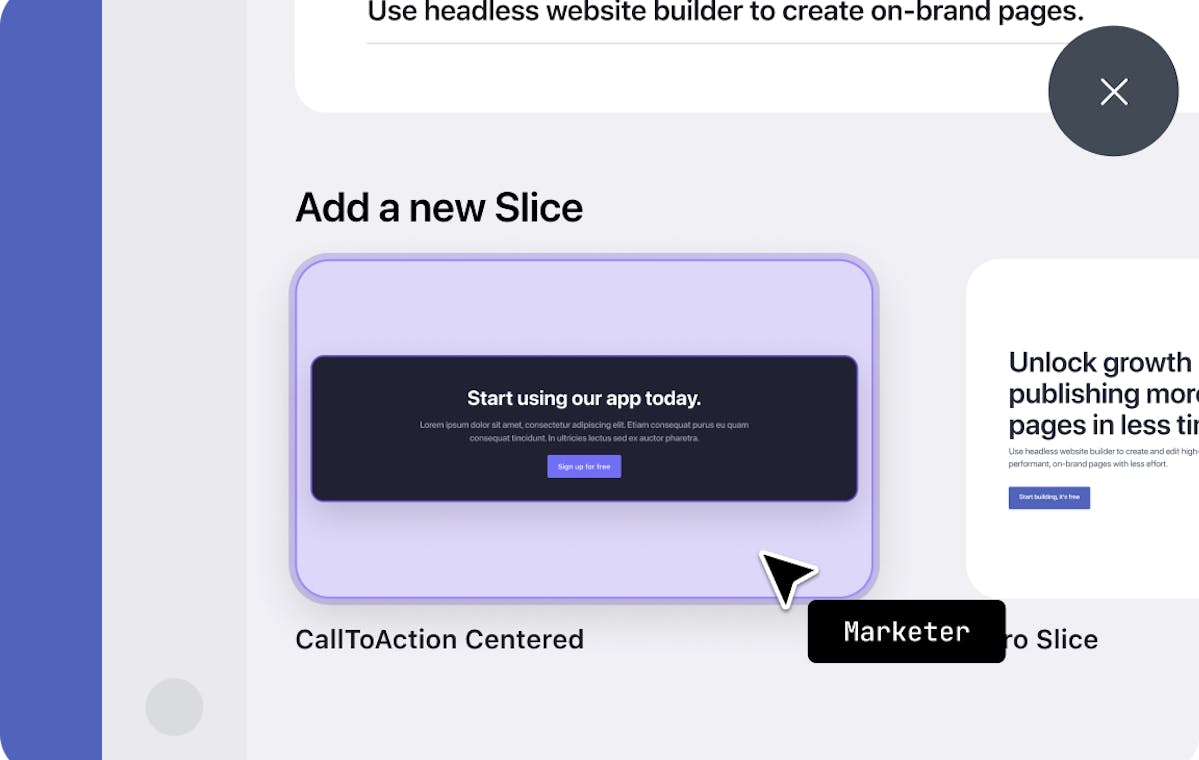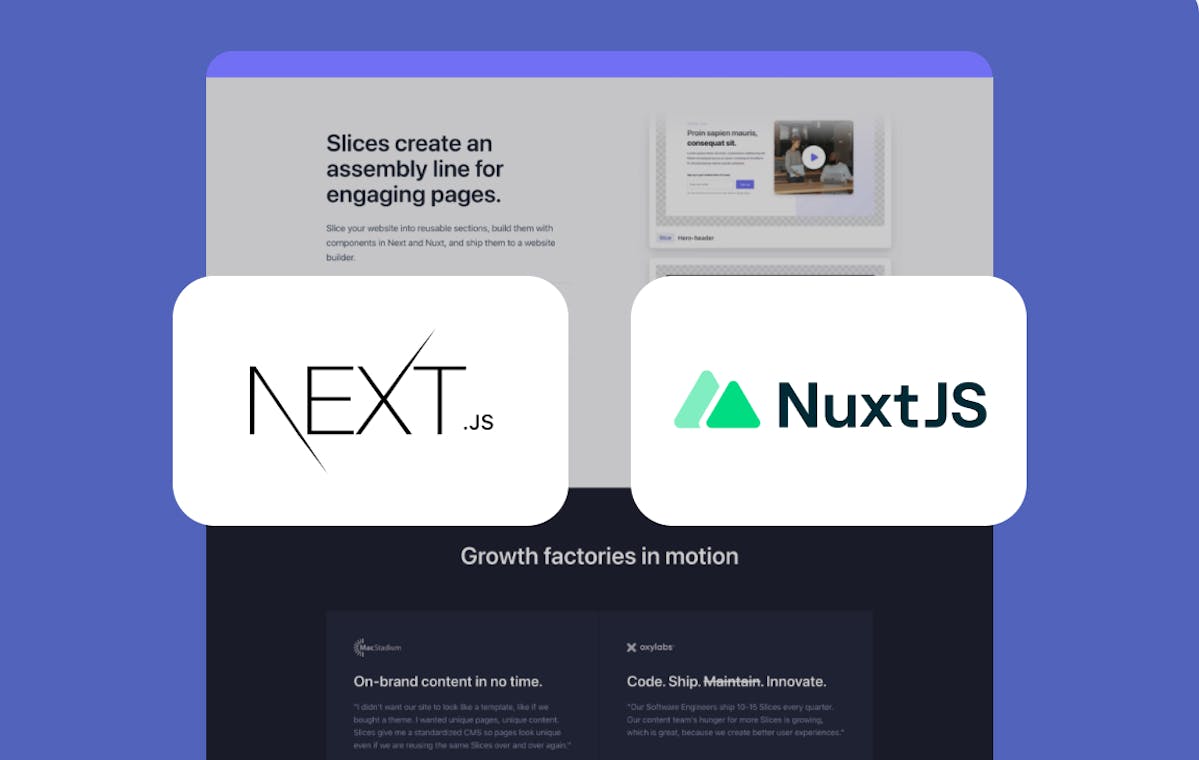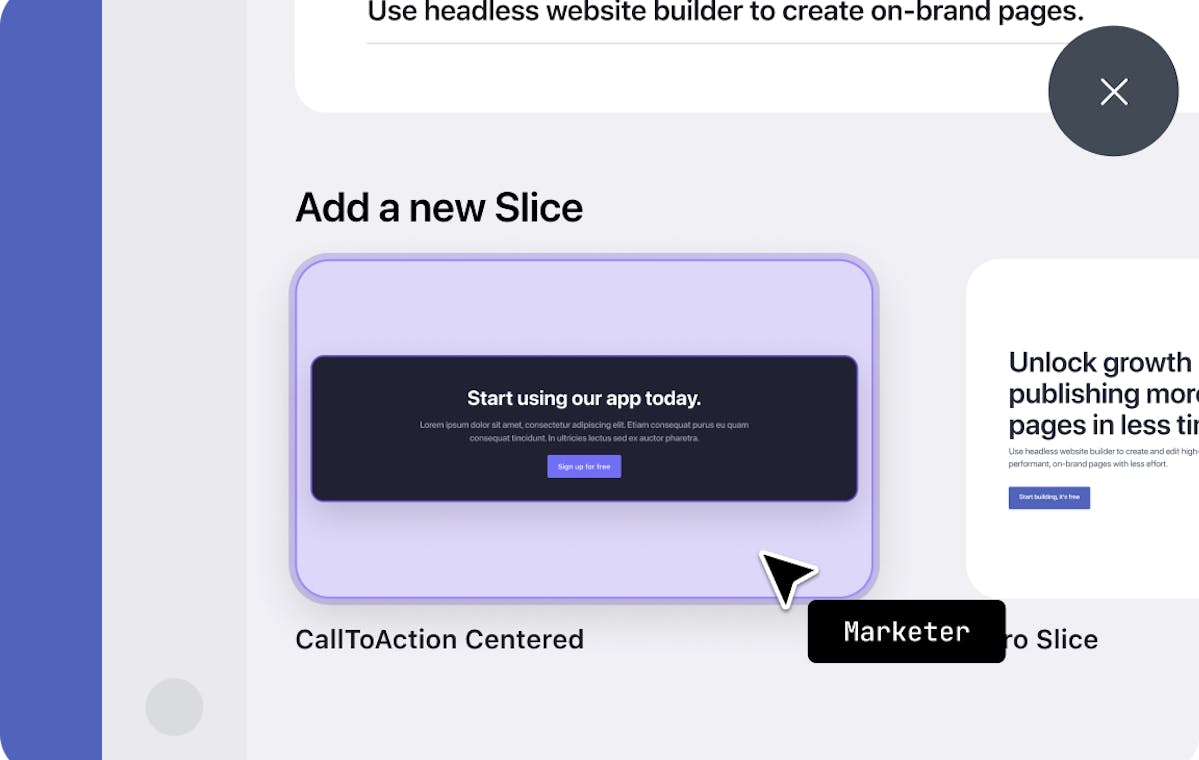 Features that work for you
We designed Prismic to take care of the details and get the obstacles out of your way while you focus on the real work.
Hosted
The Prismic team maintains both the software and infrastructure so you can start working on your projects immediately.
Fast API, simple to use
Prismic's API is backed by a CDN, sending content to your users in milliseconds no matter where they are in the world. It's also easy to use through our TypeScript client's intuitive interface.
Built-in image optimization
Images are compressed and optimized on-the-fly using Prismic's built-in Imgix integration so you can save time when building your website or improving performance and SEO.
TypeScript-first
Our SDKs are designed for TypeScript, including accurate types and in-editor documentation via TSDoc. Our SDKs guide you through coding websites with IntelliSense. If you're using JavaScript, you'll still get all of these benefits.
Small and efficient SDKs
All Prismic's SDKs are fully tested, and well maintained. They are performant and small: bundled with modern tools so you have more kilobytes for what matters the most - your website code.
Explore a better way to build with Slice Machine
Prismic's local development tool helps you build faster, from code snippets to data models.
Built by developers, for developers
Arnaud Lewis
Staff Engineer
Sam Littlefair
Documentation Engineer
Lucie Haberer
Developer Experience Engineer
Samuel Horn af Rantzien
Creative Developer
Launch your website for free
Whether you're looking to launch a side project or business website, test Prismic out, or build a PoC, you can do all of it with our free plan. Only start paying when you invite your team. Paid plans start at $9.
See for yourself
It'll only take a few minutes to get your project up and running.