Prismic Raises $20M to Let You Scale Your Content Creation
We're proud to announce that Prismic has raised $20 million to change the way everyone builds websites.
Today, content teams need developer hand-holding as they build their websites slowly, page-by-page.
With this funding, Prismic is using Slices to change that. With Prismic, developers can build page builders, which allow content teams to ship new pages with complex layouts effortlessly.
Developers get full control of the website, from <head> to <footer>, using whatever technology they want.
Content teams get the freedom to create complex websites that comply with their company's design system and the best practices of the web.
This is the future that we see for web development, and we're very excited to have you as a part of it.
What's Prismic?
Since launching in 2013, Prismic has been product-led and self-funded. We have succeeded by building trust with our users.
When we started, we introduced the concept of headless CMS to the world. We were an early pioneer of serverless web development. In 2017, we pushed the envelope further with the invention of Slices — reusable content sections.
The future
With this funding, we're ready to go even further — to help you scale your content creation.
We're already hard at work on much-requested features and core improvements to make your Prismic experience even better. Some things to watch for:
An out-of-beta launch for Slice Machine, our Slice development workflow.
New features for collaboration and teamwork.
A refreshed editorial interface with new bells and whistles.
Refreshed docs, new tutorials, and more live events.
Our top priority has always been to provide a best-in-class content platform that our users love, and that will never change.
Join our story
Of course, we would love for you to check out the official announcement and share it with your network.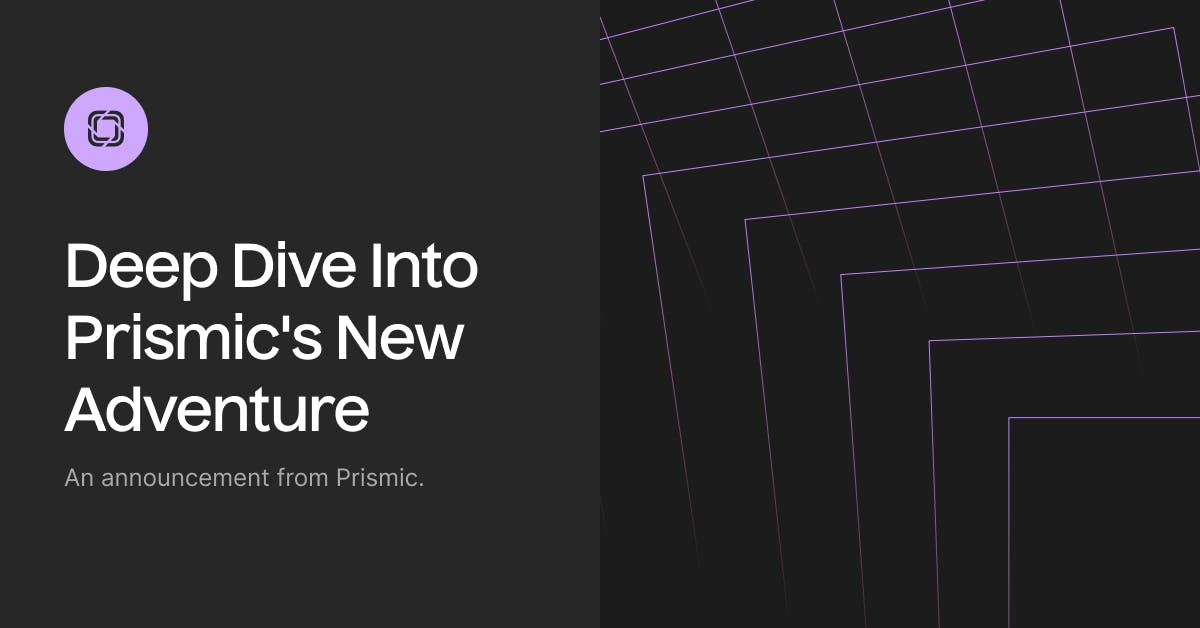 If you want to help us build the next big thing in web development, there are many ways to get involved.
If you want to work at Prismic, see our open positions.
If you are interested in a partnership, send us an email.
If you want to contribute to our open-source projects, you can check out our RFCs on GitHub.
And, if you just want to share ideas and questions, you and share a post on the community forum.
Join the Product Meetup today
Today at 6pm Paris / 12pm New York / 9am Los Angeles, we're hosting our May Product Meetup. We'd love to see you there to talk about the future of Prismic and the future of web development.