Quo Agency: Prismic Partner Spotlight
We're thrilled to welcome Quo to the Prismic Partner Program as a Certified Prismic Agency. Known for their dedication to excellence, demonstrated technical expertise, and shipping successful brand transformations, they're a valuable addition to our community. With a shared commitment to our clients and Quo's tireless commitment to the best possible user experience, we look forward to forging the future of headless development together. Welcome, Quo!
Meet Quo: fueling ambitious brands worldwide
Quo Agency is a US-based web development agency that caters to companies looking to build their web presence. Quo specializes in building SaaS sites, eCommerce/marketplace sites, and informational/marketing sites, providing creative services for UI design and CMS integration. They especially excel at working with brands needing complex marketing/informational sites. One of their recent works involved extending a Resource Hub (blog, webinars, glossary, and more) for the tax software ComplYant.
Quo + Prismic
Quo has built deep expertise with Prismic over the last five years. Their journey with Prismic started after its founder and some friends wanted to start a creative career. They focused on delivering value to marketing teams and, in 2018, took on their first project with Prismic, exploring a headless CMS approach. Their first project had them building a solution to manage content, such as patient instructions, images, and other healthcare materials for medical trials. They have since completed six Prismic projects and continue to expand their capabilities.
Honing their craft, the team at Quo has found they prefer working with Node.js and MongoDB, maximizing scalability for their clients. React and Vue are also among their favorite technologies to work with. Quo believes that their in-depth knowledge of these technologies and pairing them with Prismic allows them to deliver on their vision of "Looking for a new angle," and constantly push for the highest quality standards in ways that are not common.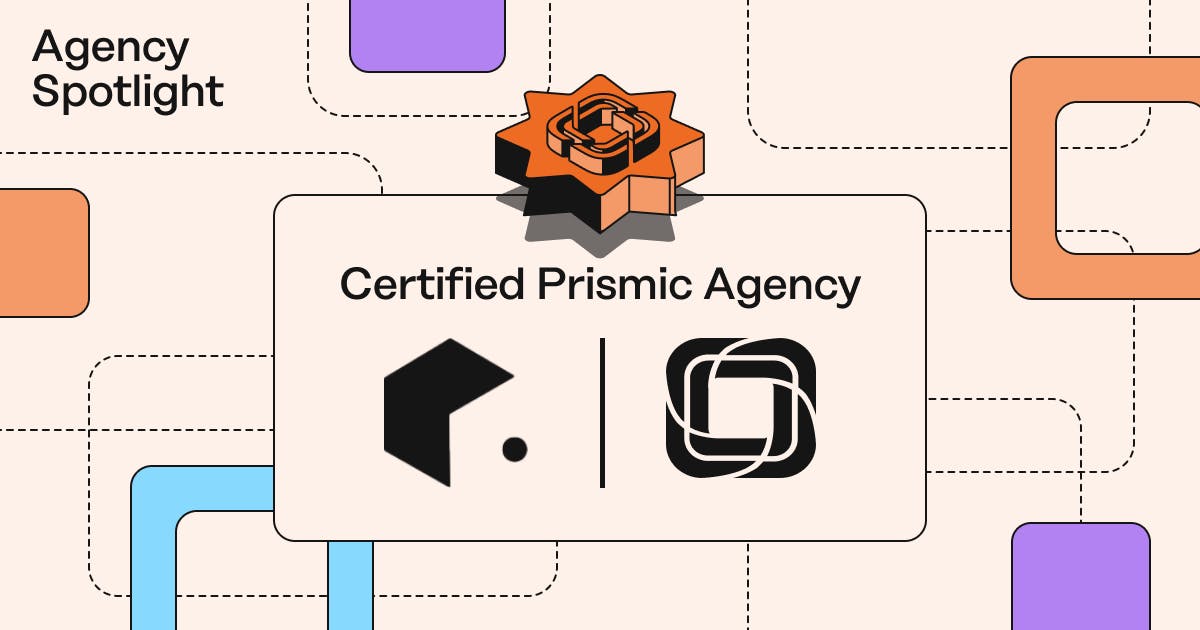 Happy clients and insightful case studies
"Working with Carlos & Diego at Quo has been extremely valuable to our small, time-strapped team – they're very communicative, they meet deadlines, and they're all-around very pleasant folks to work with! Their knowledge, skills, & recommendations make them feel like an extension of our team," says Aerin Paulo, Marketing Head at ComplYant. More about this project can be found in this ComplYant and Prismic case study.
In another example of Quo's commitment to their clients, last year, there was a week in which they worked with a client around the clock, updating website infrastructure and shipping new creative assets to ensure their client could participate in an incredibly important event. Together with the client, Quo rushed to complete this work against this deadline and ensure the client's participation. After shipping everything in time for the event, the client invited the Quo team to see them present and join them backstage as a thank-you for their hard work. Experiences like this, seeing a client's success, ultimately motivate Quo to go above and beyond a simple scope of work and enjoy the process of working with clients.
Want to take a deeper dive into Quo's expertise? You can read about their successes and previous work in blog posts such as "Selecting the Proper CMS for Landing Pages and Content Saves Time and Drives Momentum for Marketing Teams" and their podcast, with episodes like this one: "Trends Shaping the Future of the Web in 2023".
Get in touch
With Quo now an official partner agency of Prismic, clients can expect a greater range of solutions designed to enhance their digital experiences and drive business growth. If you are a SaaS company, eCommerce/marketplace company, or a brand in need of a complex marketing/informational site, reach out to Quo Agency to learn more about how they can leverage Prismic's platform to optimize your digital solutions.
About the certification
As a member of the Prismic Partnership Program, we've certified Quo's expertise in building websites with Prismic. This process required Quo to prove their expertise in harnessing the power of Prismic to create stunning, user-centric digital experiences. In addition to being a recognized Certified Prismic Agency, Quo also gains access to advanced resources, continuous support, and opportunities to influence the future of headless development.
Ready to partner with Prismic?
If you are an agency ready to realize your full potential and shape the future of headless development, apply now to join the Prismic Partner Program and make your mark with us!