Getting Started Tutorials
Prismic no longer recommends the
gatsby-source-prismic-graphql

plugin

With recent changes to Gatsby, Prismic no longer recommends the gatsby-source-prismic-graphql plugin that this documentation uses. Read more about the future of Prismic and Gatsby. We highly recommend using the gatsby-source-prismic instead. The documentation for this plugin can be found in the plugin's github README.

We will leave this documentation here for now, but will change it in the future when we determine the best approach for Prismic & Gatsby.
Welcome to the step-by-step tutorial series that will introduce you to how to use Prismic with Gatsby. Gatsby is a popular open source framework based on React. We'll be showing you how to convert a hardcoded Gatsby website into one that pulls its content from Prismic.
Live Demo
First let's take a look at the project we'll be using for this article series.
Live Demo
As you can see, we're working with a pretty simple website. It has a homepage with a banner at the top and some content sections below. The pages are also made up of the same content sections that we saw on the homepage, and there is a navigation at the top of the page that we'll be taking a closer look at as well.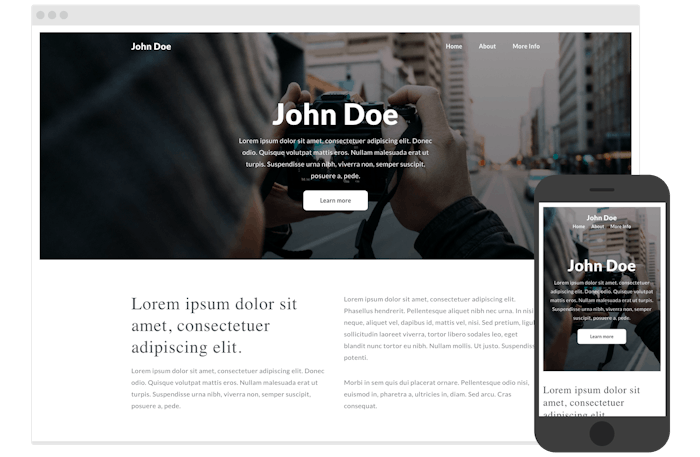 How these tutorials will work
The articles in this series will take you from a Gatsby website that is fully hardcoded to one that pulls all the content from Prismic and dynamically builds the pages.
These articles will show you how to do the following:
Set up the required plugins and libraries
Model the content in Prismic
Query your content from the GraphQL API
Render the content on your pages
Set up Prismic's live preview functionality
Tutorial series outline
Here is a summary of the 6 articles in this tutorial series.
Let's get started
Start by heading to the first article and getting the project launched and ready to go!