Veedoo: Prismic Partner Spotlight
Veedoo & Prismic: pioneering multilingual web solutions for global clients
We're thrilled to welcome Veedoo to the Prismic Partner Program as a Certified Prismic Agency. Known for their high-quality web development and successful implementation of Prismic-powered sites, they're a valuable addition to our community. Our partnership with Veedoo stems from a shared commitment to excellence, customer satisfaction, and the development of transformative online experiences that positively impact society. We look forward to forging the future of headless development together. Welcome, Veedoo!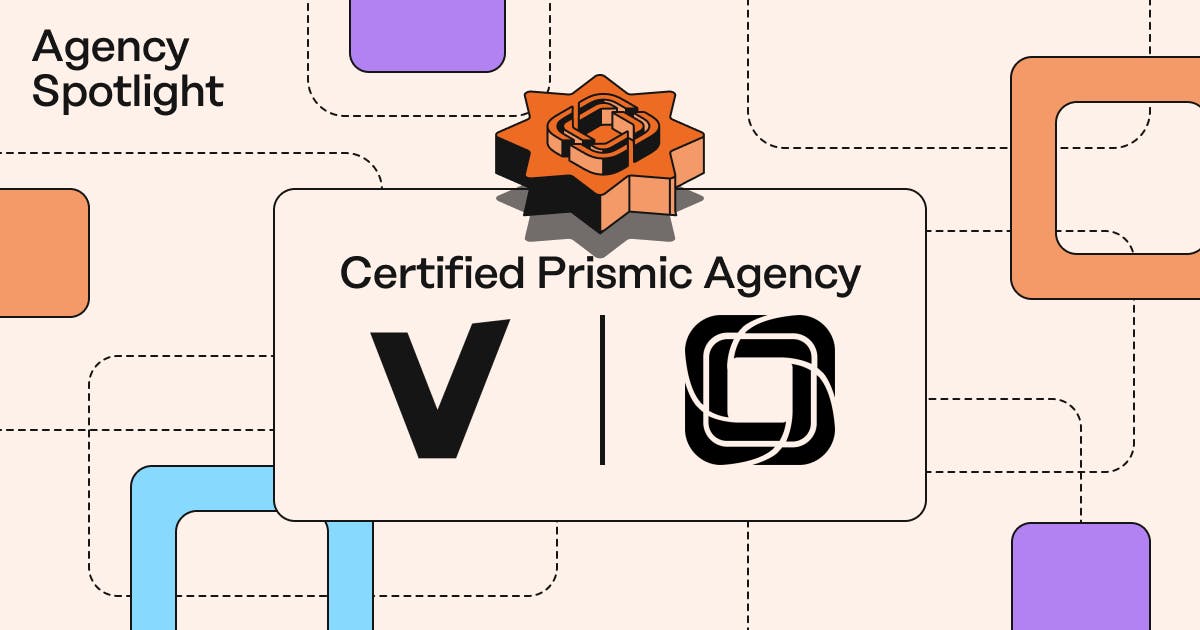 Meet Veedoo: digital transformations for a global audience
With a mission to reinvent how organizations share data, publish content and inspire others to act, Veedoo has distinguished itself as a web development powerhouse again and again since its inception in 2014. Their diverse clientele ranges from small and medium-sized enterprises (SMEs) to Government Institutions and large international media organizations.
Based in Estonia, Veedoo is a genuinely pan-European entity with offices in Oxford (UK) and Kyiv (Ukraine). Their multicultural team speaks English, Ukrainian, Russian, and Arabic, mirroring the diverse and global client base they serve.
Whether it's a race management platform for EVERYRUN, the American Chamber of Commerce in Ukraine, or Lifeline Ukraine, Ukraine National Suicide Prevention Hotline, Veedoo is committed to delivering content-driven sites that are clean, user-friendly, and capable of handling complex multilingual requirements.
Why Veedoo chose Prismic
For Veedoo, the decision to partner with Prismic came down to the desire for a user-friendly, reliable, and modern content management solution. Prismic's intuitive dashboard and multilingual capabilities made it the ideal fit, enabling Veedoo to efficiently manage and distribute content while enhancing the value delivered to clients.
Moreover, Prismic's compatibility with cutting-edge frontend technologies - be it React, Nuxt, Flutter, or Expo (React Native) - enables Veedoo to deliver enhanced value to its clients.
Success with clients over and over again
Client satisfaction is the true measure of success for any organization, and Veedoo is no exception. With clients praising the professionalism, communication, and dedication of Veedoo's team, it is clear that the agency's commitment to its clients extends far beyond project completion. Don't take our word for it; see what a recent return client has to say:
I had the privilege of working with Veedoo, and I must say it has been an extraordinary experience. The company's commitment to excellence and the positive work environment they foster is truly commendable. The company's dedication to excellence is reflected in every aspect of their work. The successful completion of the "Icons of Ukraine" project, within budget and timeline, is a testament to Veedoo's high standards.
-Alona Lashchenko
Icons of Ukraine
https://iconsofukraine.com
Get in touch
Ready to launch a project? You can reach out to Veedoo to learn more about how they can leverage Prismic's platform to optimize your digital solutions.
About their Prismic certification
As a member of the Prismic Partnership Program, we've certified Veedoo's expertise in building websites with Prismic. This process required Veedoo to prove their expertise in harnessing the power of Prismic to create stunning, user-centric digital experiences. In addition to being a recognized Certified Prismic Agency, Veedoo also gains access to advanced resources, continuous support, and opportunities to influence the future of headless development.
Ready to partner with Prismc?
If you are an agency ready to realize your full potential and shape the future of headless development, apply now to join the Prismic Partner Program and make your mark with us!