Prismic's New Era: Craft Your Website as Easily as a Slide Deck
Have you ever considered how effortlessly you can create or rearrange slides in Google Slides or Pitch, ensuring your presentation flows just right? Now, imagine having that same seamless experience while building your website.
At Prismic, innovation is in our DNA. We believe that creating content should be as intuitive as sharing your ideas on a slide deck. And with our latest product update, we're one step closer to turning this vision into reality.
The Power of Drag & Drop
We knew drag & drop would be a key part of improving your website building experience. While it wasn't part of the Page Builder alpha, we're proud to announce that this feature is now available. With our revamped Page Builder, you can now drag & drop Slices in real time, crafting the perfect page layout with ease. It's website building, reimagined.
More Than Just Drag & Drop
While the spotlight is on our drag & drop feature, we haven't forgotten the essentials. We want the Page Builder to be available to all of our users and are working to ensure that it encompasses all the functionalities of our existing CMS. And we're continuing to deliver on this front.
Tag your documents for easier filtering
The Page Builder now supports the ability to add tags to a page, making it easier for you to filter and browse your documents.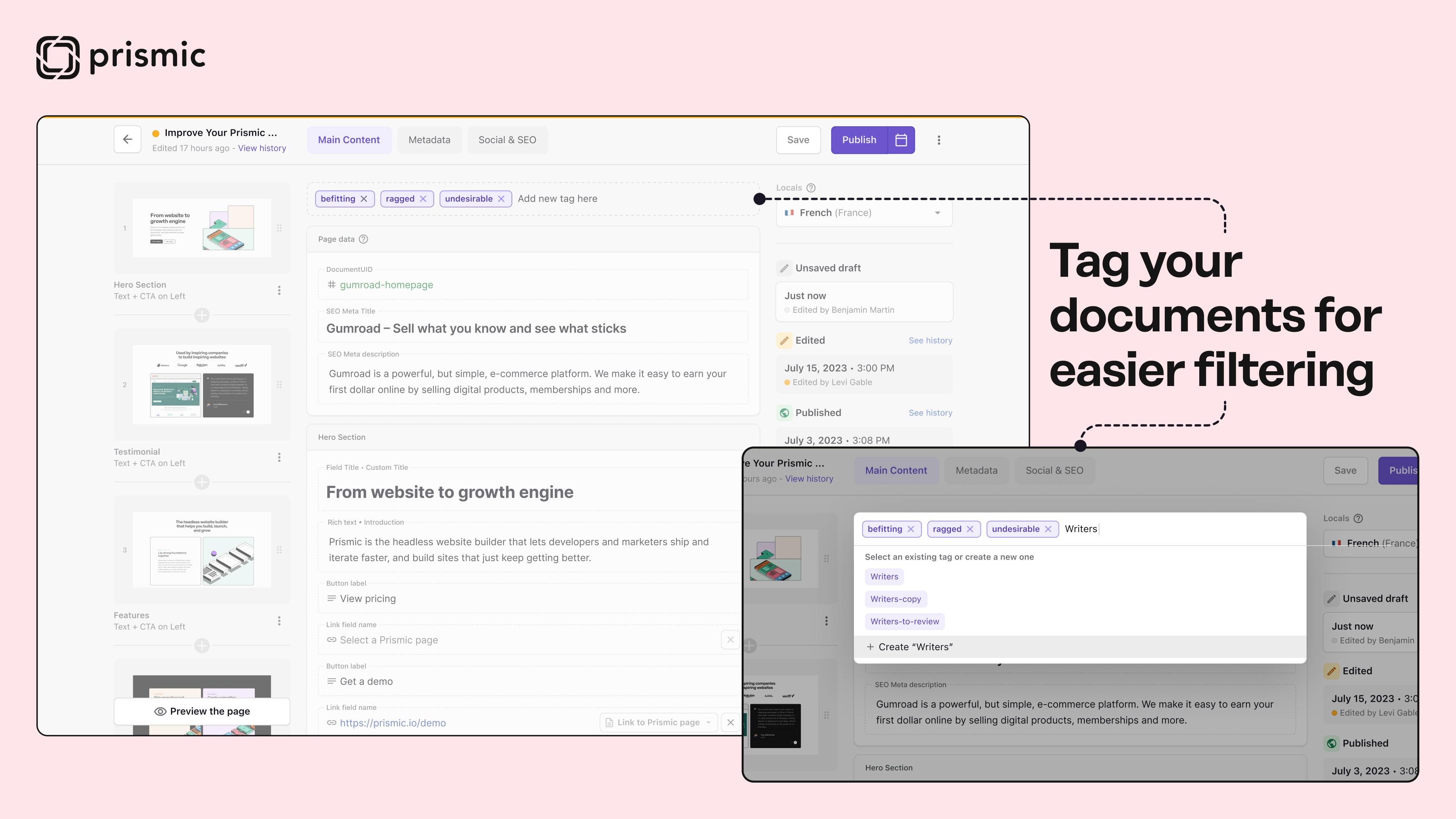 Duplicate a page for improved workflow
We've also added the ability to duplicate a page, speeding up your workflow when you're working on pages with similar contents and structures.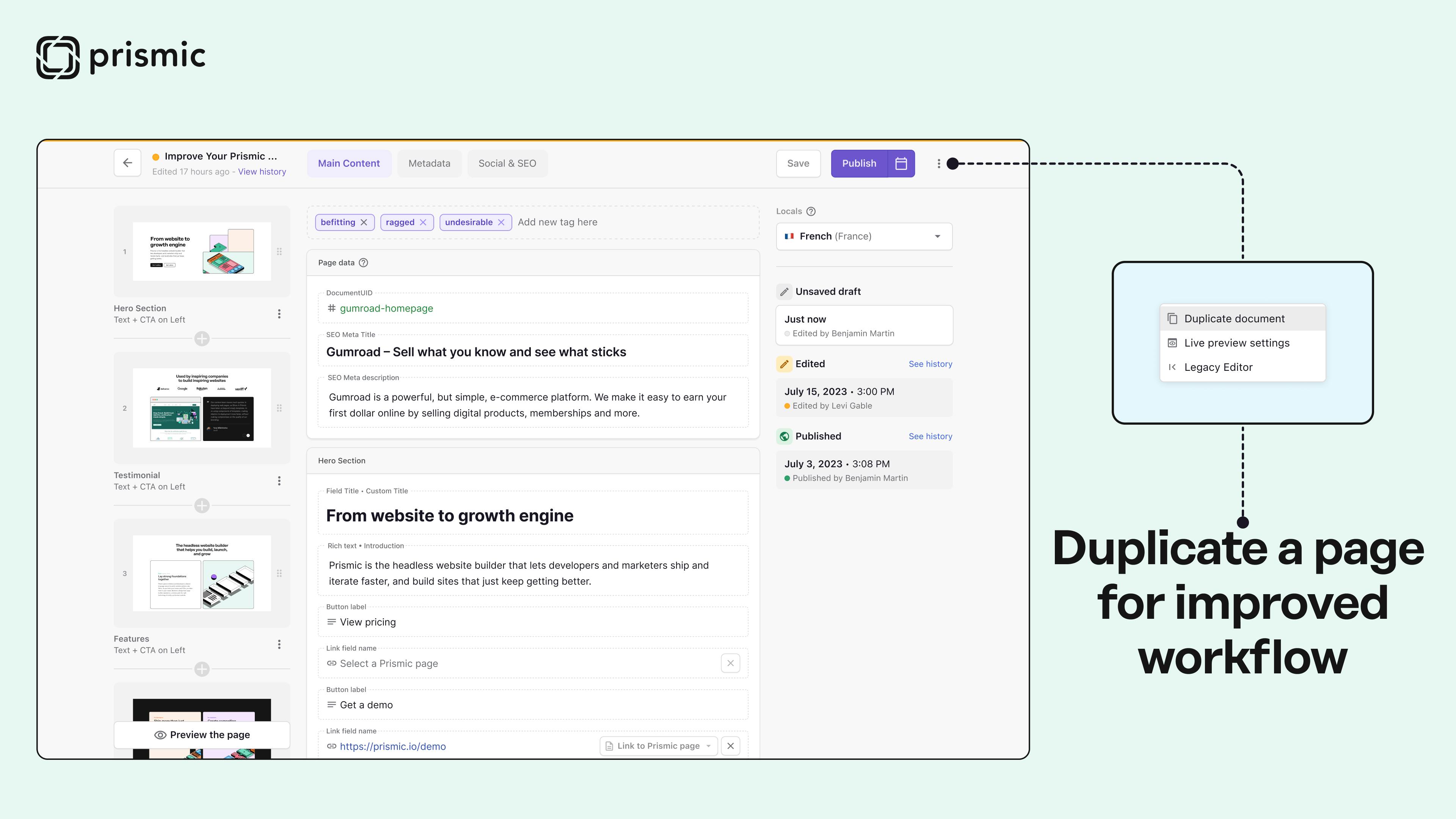 Added fields for a rich page-building experience
To empower our users to build more rich, dynamic pages, we've added the following fields to the Page Builder:
Geopoint
Content relationship
Embed in a rich text field
Image in a rich text field
Link in a rich text field
We're continuing to iterate on the Page Builder, so you're not missing anything you need, and we support all the features and fields you've come to rely on with Prismic.
Coming soon
👀 Here's a sneak peek of what's coming soon on the new Page Builder:
Locale management - navigate between locales and copy content between them.
Publishing management - publish your Prismic page as part of a release or at a specific time or date.
Want to stay in the loop about our latest features?
Don't miss out on any exciting updates! Check out our progress page to stay informed about the latest shipped features and what's currently in the works!
Join the Future of Website Building
Are you eager to transform your website building experience? Sign up now for early access to our enhanced Page Builder. Dive into a world where crafting brand-consistent pages is as intuitive as designing a slide deck. Welcome to the future with Prismic!